OFFERING DISTINCTIVE CUSTOM DESIGNS
We design coats of arms and crests for individuals and organizations from different countries throughout the world. We have satisfied customers in Austria, Australia, Sweden, South Africa, Thailand, Africa, Switzerland, Germany, Japan, the Netherlands, the United Kingdom, Canada, and the United States, among others.
We will create a personalized family, business, religious, or school design just for you.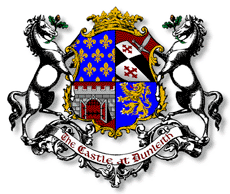 Provide as much or as little guidance as you wish. We can also recreate all or part of a traditional, historic design. Our online order form walks you through all the necessary steps.
A special web page is set up for your particular design. You can view your preview online, and then give us your changes. We will keep posting revisions until you are happy with the design, but the majority of our orders only require one or two sets of revisions at most. A deposit of US$ 30.00 is required when the order is placed; the balance is due upon approval of the final artwork.
We can provide your coat of arms and/or crest in a variety of formats for a variety of purposes. This will include a high resolution digital image for your unlimited use now and in the future in both bitmap and vector formats, such as .jpg, .tif, .ai, .eps, .png, .pdf, .cdr, and .wmf. You can use this image to produce (or to have your local printer produce for you) a variety of products, such as a framed color print, letterheads, stationery, labels, t-shirt transfers, logos, newsletters, and much more.... or use a web-formatted digital image on your own web page.
We have a professional heraldry research staff and library as well as experienced graphic designers.
Not sure where to begin? Here are some basic guidelines to keep in mind.
DESIGN LEVELS: BASIC, DELUXE, and PREMIUM
Our services include custom-designed coats of arms, crests, and logos for individuals, schools, religious organizations and church leaders, and businesses.