Select a style, some symbols and colors, perhaps a motto, then let us take it from there.
We will create a personalized family, business, religious, or school design just for you. For crests, coats of arms, and logos, three levels of service are available: Basic, Deluxe, and Premium. The cost depends upon the level of complexity and the amount of original artwork required, which is entirely up to you.
Place A Custom Design Order
INQUIRE NOW
Existing or Original Artwork? Simple or Complex?
Our custom-designed coats of arms and crests are created to your specifications. Give us as much guidance as you can, then let us create something that will represent you, your family, your church, your school, your business -- whatever your need might be. We have more than 40 years of experience in heraldic art and logo design, and we love to combine the two!
A good web site will help promote your products and services.
The cost depends upon the number of pages and functions your site will require. Tell us what you have in mind, and we'll provide an estimate. We will create a unique web presence for you -- not just a cookie-cutter site. Our sites are visually appealing on tablets and phones as well as laptops and large screens.
Tell Us What You Need!
We also offer traditional graphic design services such as t-shirt designs, posters, book covers, signs, flyers, brochures -- practically any type of art you might need. Just use the Contact Form to describe your needs, and we'll get back to you with more information and an estimate. We have a special knack for "Guess the Number of Hidden Objects" Posters!
How Does It Work?

Watch a Short Video Explaining Our Ordering Process
We can do it step-by-step using our extensive library of heraldry artwork, or you can send us a draft design or historical artwork via e-mail.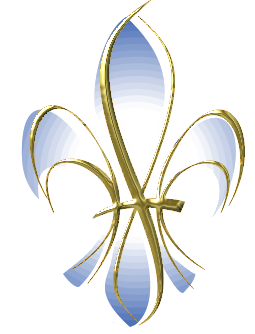 "I'd just like to say how pleased I am with your design and art work. Very wonderful work and great to do business with you."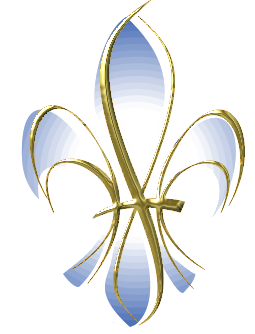 "Thanks for your outstanding work on our family crest. You were able to take my ramblings and assemble them into a work of art that will be enjoyed by my family for decades!"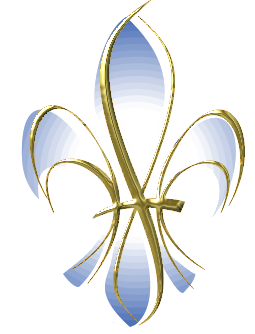 "Julia at Fleur-de-lis Designs has been wonderfully creative developing and updating both of my web sites since 2013."