Crowns for Your Custom Coat of Arms Design
Not a part of the official blazon, the crown varies with the bearer's rank, the century represented, or the herald's or artist's preference. They are usually represented as either silver or white (argent) or gold (or).
Note: The colors and orientation can easily be changed! We can also create a custom crown design for you.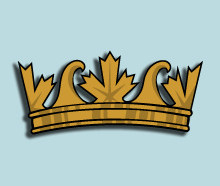 Leafy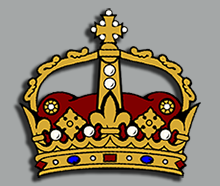 Three Fleurs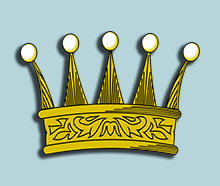 African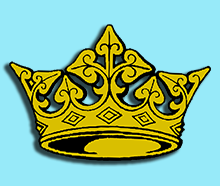 Ancient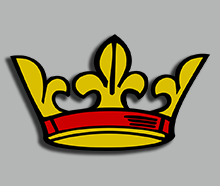 Ancient 1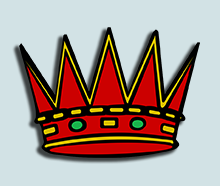 Antique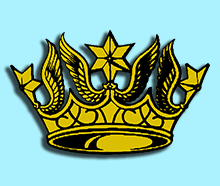 Astral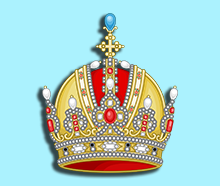 Austria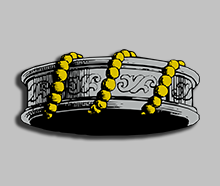 Baron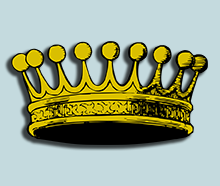 Baron 1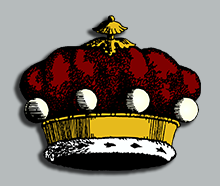 Baron 2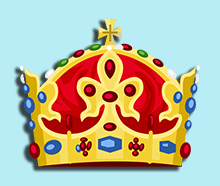 Bohemia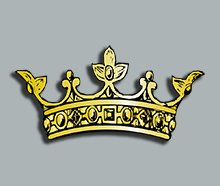 Boston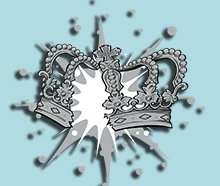 Broken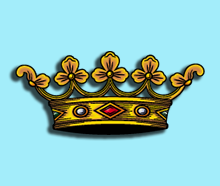 Bronze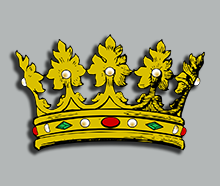 Castilian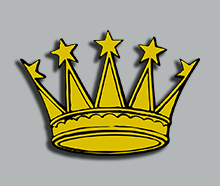 Celestial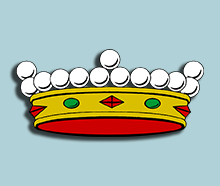 Count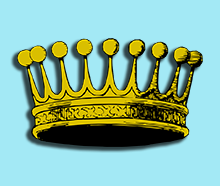 Count, Baron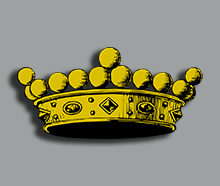 Count - Belgium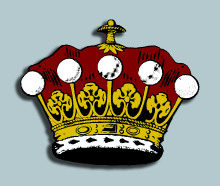 Court, Earl - England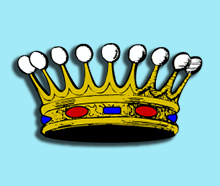 Count, Earl, Baron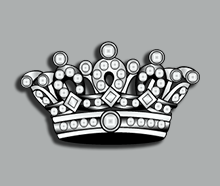 Diamonds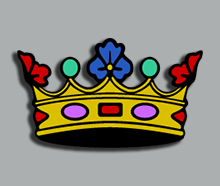 Ducal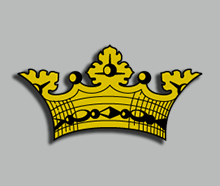 Ducal 1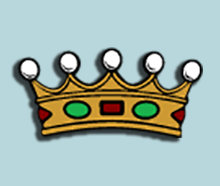 Ducal 1 Variation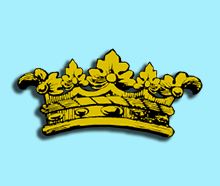 Ducal 3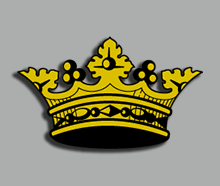 Ducal 4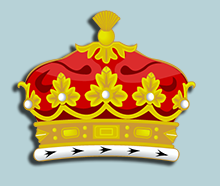 Ducal Detailed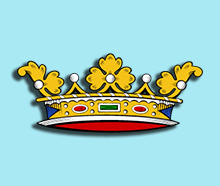 Ducal Heraldica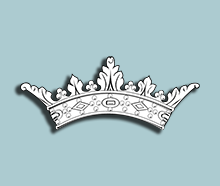 Ducal Elegant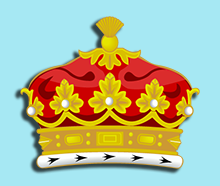 Ducal with Liner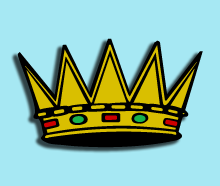 Eastern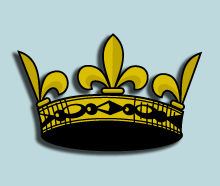 Fleur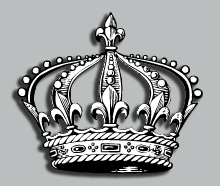 Fleurs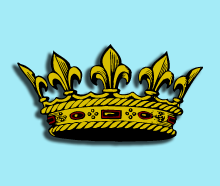 Fleurs 2
Greece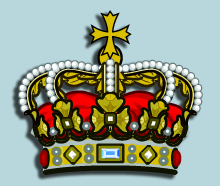 Greece Variation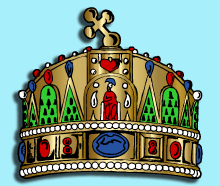 Hungary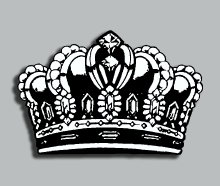 Jewels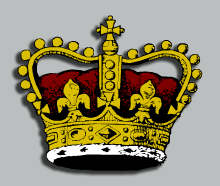 King - England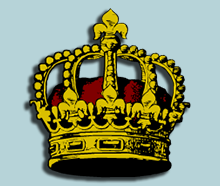 King - France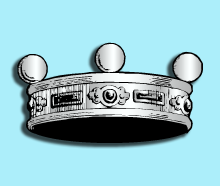 Knight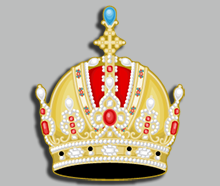 Many Pearls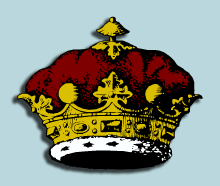 Marquis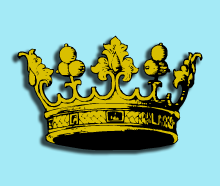 Marquis 1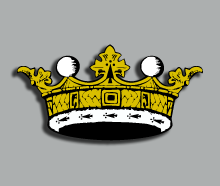 Marquis 2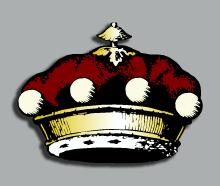 Marquis, Count, Earl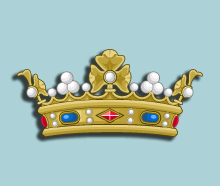 Marquis - France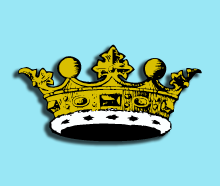 Marquis without Fabric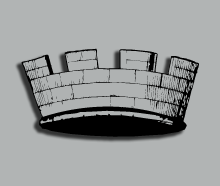 Mural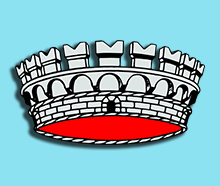 Mural 2
Mural Big Towers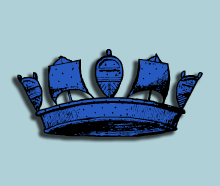 Naval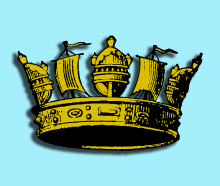 Naval 1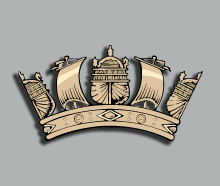 Naval 3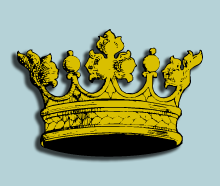 Noble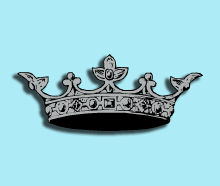 Noble 1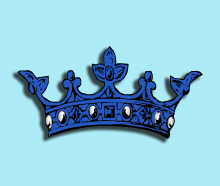 Noble - Denmark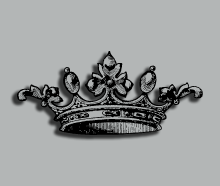 Noble - Shaded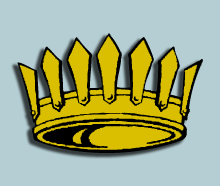 Palisado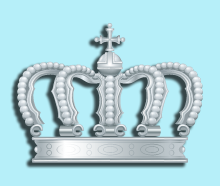 Pearls - Silver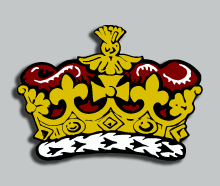 Prince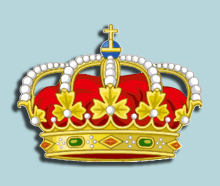 Prince - Light Gold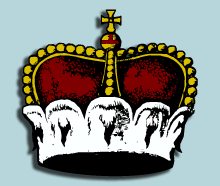 Prince, Ducal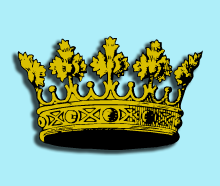 Prince, Duke, Count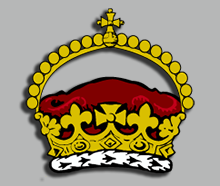 Prince, Heir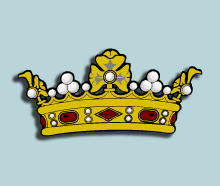 Red Jewels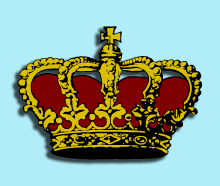 Royal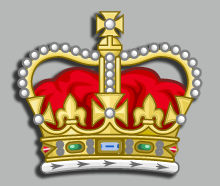 Royal, British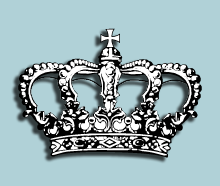 Royal Open 1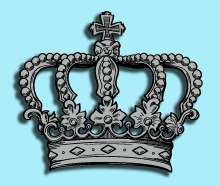 Royal Open 2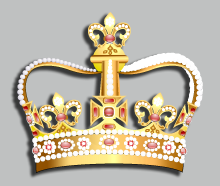 Rubies Fleur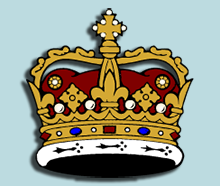 Scotland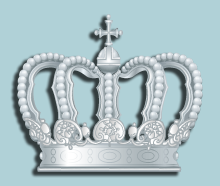 Silver Iron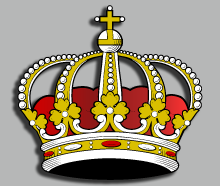 Spain, Royal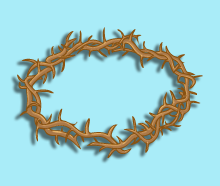 Thorns 2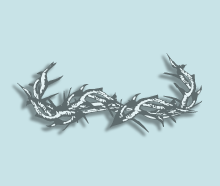 Thorns Front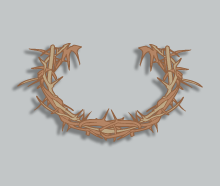 Thorns Partial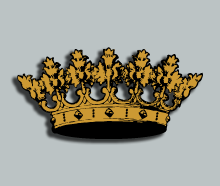 Torah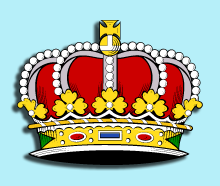 Trefoils 1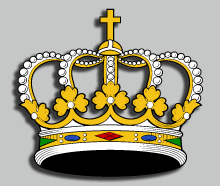 Trefoils 2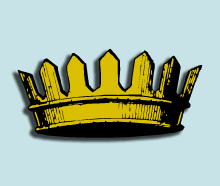 Vallary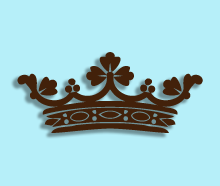 Silhouette