Postcards, Invitations, Digital Ads, Posters, Flyers, Menus, T-Shirts, Signs, and More!
Hidden Object Posters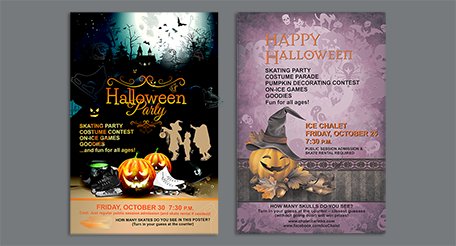 It's a poster! It's a game! It's both!
Build interest in your next event with a guessing game tied into the theme of the event, i.e., skulls for a Halloween Party, skates for a skating party, baseballs for a big game, etc. The objects are carefully hidden and weaved into the design of the poster itself.
Let us know how we can be of service to you!